Congratulations on your upcoming wedding day, and welcome to the world of wedding planning! While all the details leading up to this special moment can be overwhelming at times, one of the most important things you will do is choose a photographer that can capture each element so that years from now, when you look back through your photographs, it will bring back all those beautiful memories of your big day. There is no doubt about it – photography plays a key role in how we remember our incredible celebrations. So why not try something different for making sure these moments last forever? Landscape wedding photography captures stunning images against breathtaking backdropscapes that let people's minds travel outside of their everyday life and found itself naturally drawn in by its mesmerizing charm – while still shining the spotlight on your unique day!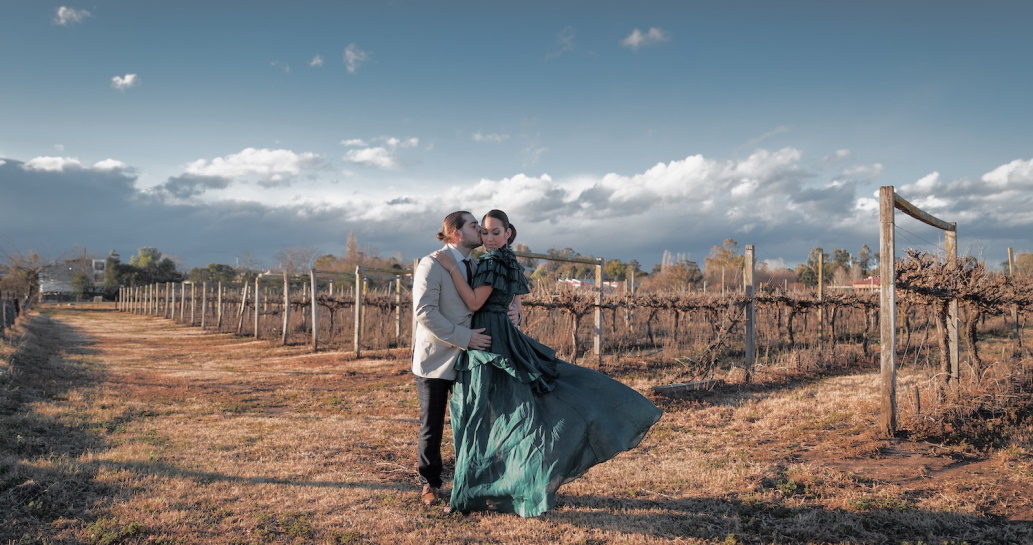 Capture memorable moment with these tips for landscape wedding photography
Be Prepared: Make sure you have all the right equipment and check them before your big day arrives. Bring a range of lenses, extra memory cards, and back up batteries. Have a plan and be familiar with the location, so you know what to expect on the wedding day itself.
Get Creative: Use angles that capture beautiful features of surroundings like trees, mountains or buildings, making for unique shots with an artistic touch. Experiment and create fun poses for your subjects as well as shooting from different heights to add more interesting elements to your photos.
Utilize Natural Light: Before the ceremony starts, take some time to scout out photogenic spots around the space that provide natural light such as near windows, doors or open spaces. Then, if the sun is setting beautifully, capture it and add drama to your shots.
Capture Candid Moments: Look for moments showing natural emotions between the couple and their guests. Try to take photos of people who are not aware that you're shooting them, as this will produce more genuine photographs that tell a story about the wedding day itself.
Make Time For Group Shots: Make sure you set aside some time during the reception when group shots can be taken with all the attendees so everyone can remember how great it was on the day! Have a list prepared, so you don't miss anyone out, and designate someone to help wrangle any stragglers.
Take Advantage of Weather Conditions: If the weather takes a turn for the worse, make the most of it! Incorporate umbrellas or raincoats into your shots for added interest, or use the bad weather as an opportunity to capture some ethereal black and white photos.
Edit Your Photos: After the wedding day is over, take some time to edit your favourite shots, so they're ready to be shared with friends and family. Choose a uniform editing style that will create a cohesive look for your landscape wedding photography portfolio.
Follow these tips, and you're sure to end up with a stunning collection of landscape wedding photos that will capture the memories of your big day!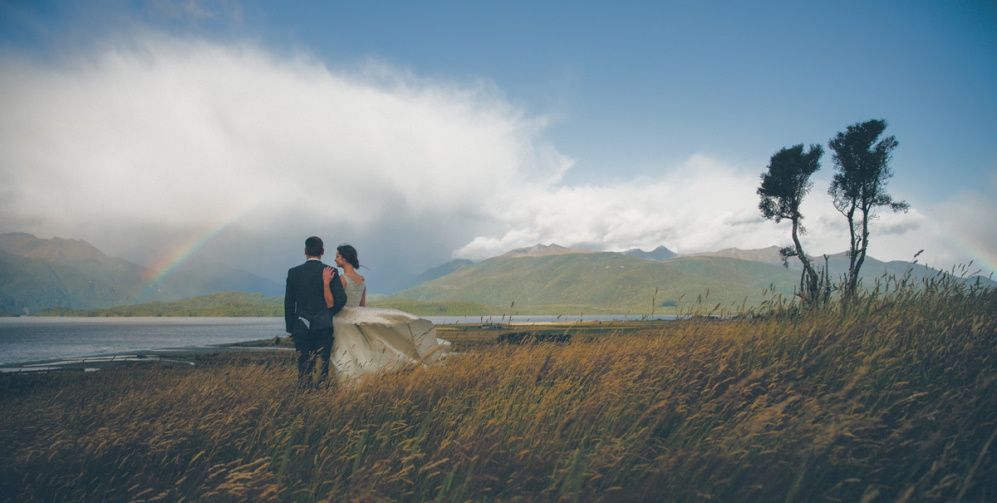 The most incredible landscape wedding photography locations around the world
Whether adventurous or a classic romantic, the perfect destination for your wedding day photos awaits!
For couples dreaming of a remote, breathtaking desert backdrop, the Australian Outback offers unparalleled beauty and endless opportunities for spectacular photographs. Australia's Uluru-Kata Tjuta National Park is particularly renowned, with its iconic red sandstone formations providing an unforgettable setting for wedding photos. In South America, Chile's Atacama Desert offers miles upon miles of dramatic dunes in an array of colors—an ideal site for any couple looking for a unique and memorable photo shoot.
In Europe, Iceland provides numerous stunning landscapes for wedding photos, from snow-capped mountains and glaciers to dramatic waterfalls and volcanic craters. Norway's majestic fjords are also widely sought after as wedding photo locations, with their majestic cliffs providing a stunning backdrop for couples who wish to capture the beauty of nature in their wedding photos.
Of course, there's no shortage of beautiful mountain ranges worldwide that make perfect settings for breathtaking landscape wedding photography. For example, the Swiss Alps offer some of the most iconic views in Europe—from lush green meadows and gleaming glaciers to towering peaks and quaint villages. Similarly, Canada's Rocky Mountains provide a picturesque alpine setting that can't be matched.
Finally, if you're looking for something a bit more tropical, lush rainforests and sandy beaches offer a unique backdrop for any wedding photos. Costa Rica is known for its stunning biodiversity, which makes it an ideal destination for couples looking to capture the beauty of nature in their photographs. Thailand's Phi Phi Islands are another popular location, with their crystal clear waters, white sand beaches, and dramatic cliffs offering an incredible setting for your special day.
No matter where you tie the knot, there are boundless opportunities to capture breathtaking landscape wedding photography that will last a lifetime! So get out there and explore the world—it might be the perfect backdrop for your big day.