Whether you're the bride, a bridesmaid, or attending as a guest of honor at a wedding ceremony, having the perfect beauty look can make all the difference! From glowy natural skin to vibrant and romantic lips and eyes – your makeup is essential for making your special day memorable. If you're looking for an eye-catching way to make sure your glam will stand out from the crowd – consider creating a stunning gradient eyeshadow look that emphasizes your features on the big day! In this blog post, we'll walk through how to create this high-impact yet timeless look with our easy-to-follow tutorial. With some practice and guidance from us, you'll soon be well on your way to mastering this dramatic eye look that's sure to make a statement!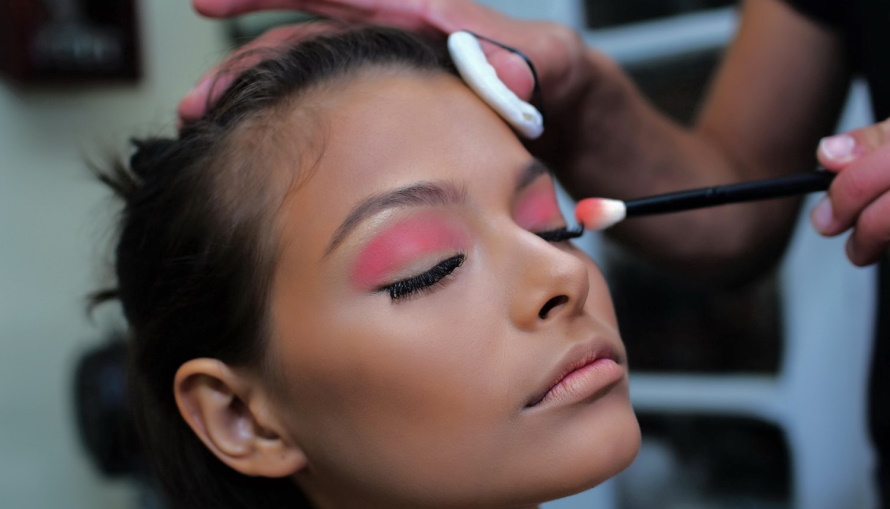 How to create a romantically elegant gradient eyeshadow look for your wedding day
The trick to creating a romantically elegant gradient eyeshadow look for your wedding day is to start by prepping your eyelids. Then, use an eye primer beneath the eyeshadow you plan on using, as this will create a better base and allow the colors to stay vivid throughout the night.
Next, pick out two shades of eyeshadow you would like to use for your look. Choose one light shade and another darker shade, using either neutral tones or a pop of color if you prefer. Begin by applying the lighter shade all over your entire lid, from lash line to crease. Then, apply the darker hue just in the crease area, blending it inward towards your inner corner.
Finally, blend the two colors using a fluffy blending brush. Then, go back and forth between the two shades, working inwards until you have achieved a seamless gradient effect. Finish off the look by adding some mascara to open up your eyes, or add false lashes if you prefer. Now you're ready to dazzle on your big day!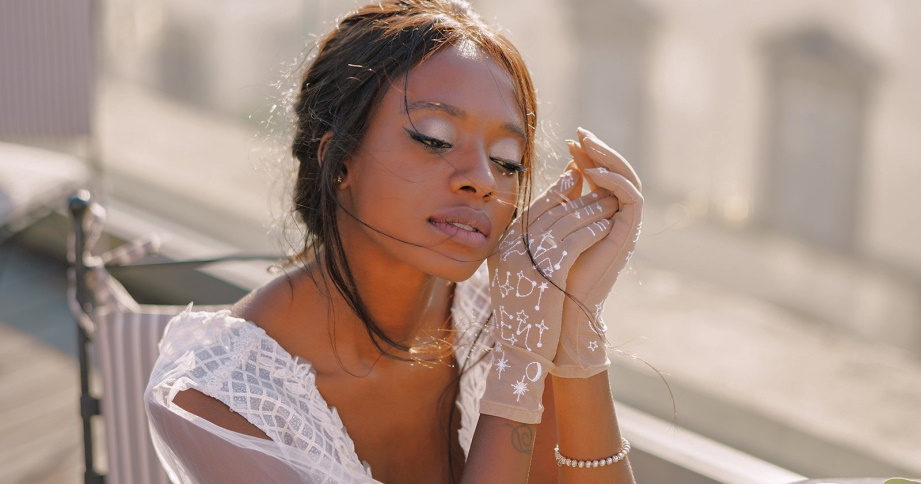 Tutorial for a shimmering gradient eyeshadow look for your dream wedding
The next step is to choose your eyeshadow colors. Pick a warm golden shade for the inner corner of your eye and a shimmery beige or light pink for the middle of your lid. Then, apply a darker brown or plum color in the crease of your eye to add depth and definition. To finish off this look, you can use a silver shade on top of the brown/plum to create an even more striking effect. Finally, blend all these shades with a fluffy blending brush until no harsh edges are left on your eyelid.
Add some mascara to accentuate your lashes and sweep some highlighter underneath your brow bone to complete this dreamy bridal look. This will give your eyes a brighter, more awake look. If you want to add some extra sparkle, you can use a glitter pigment or add a few rhinestone gems to the corners of your eyes!
And that's it—you've just created an eye-catching shimmering gradient eyeshadow look that's perfect for your dream wedding day! This tutorial will make you look beautiful and glamorous on your big day.
The final step is to set your makeup in place with a setting spray or powder. This will help ensure that this gorgeous wedding day look lasts all night long and won't budge no matter how much time you spend dancing and celebrating with family and friends. Once you're done, you'll be ready for your special day and to look absolutely stunning in all the photos!