If you're a bride-to-be looking for some wedding day makeup inspiration, then look no further. This blog post will focus on the most creative and beautiful bridal lip looks that will take your beauty to the next level, making it memorable and unique from all other traditional bridal makeup looks. We understand that each bride likes to stand out in their own way, so we've curated various stunning lip art ideas that range from subtle pinks to bright reds – something perfect for any skin tone! So whether you're going for an ethereal glow or an Instagram glam look when planning your wedding day makeup, there's something here for everyone. So let's dive right in and give you some of our favorite beauty ideas!
The perfect bridal look with accent on lips – makeup ideas to try out now
When it comes to the perfect bridal look, accentuating lips is key. The right makeup can brighten up the face and add a touch of glamour. Here are some makeup ideas to try out now for your big day.
A classic shade of red lipstick never goes out of style. Whether you opt for a matte or glossy formula, this timeless look can be enhanced with dramatic cat eye liner and defined eyebrows for an extra bit of drama. To create the perfect pout, use lip pencils in complementary shades slightly darker than your skin tone to define the edges. Then, for added dimension and definition, layer on two different shades of lipstick – start with a light hue at the center and build up color towards the corners of the mouth.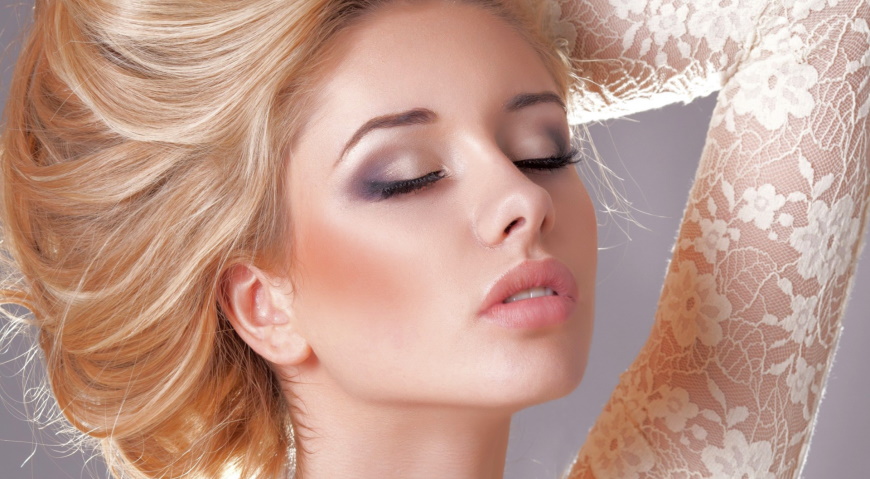 Try a neutral lip color such as beige or pinkish-brown shades for a more natural look. These subtle hues will still give your face definition while keeping the focus on your eyes. Pair this look with soft eye shadows and mascara to create an enchanting, romantic vibe. To get a defined lip shape, use primer before applying the lipstick and line your lips in the same shade to ensure they look even and smooth all around.
If you're looking for something unique, try shimmery metallics or bright pops of color. Metallic lipsticks can instantly glam up any bridal look – make sure not to overdo it! Instead, reach for shades like bronze, copper, or gold that will flatter your skin tone and pair them with neutral eye makeup to keep the focus on your lips. Bright pops of color like fuchsia or purple can also make a bold statement – just be sure to keep the rest of your look simple to avoid looking overly done.
No matter which lip look you choose, remember to apply gloss or balm over it for an extra bit of shine. With these stylish ideas in mind, you're sure to create the perfect bridal makeup look!
Finally, don't forget about prepping your lips before applying any makeup. Exfoliate and moisturize prior to application for a smooth and supple finish. Lip masks are also great for giving lips a boost of hydration and ensuring they look their best on your special day.
How to create the perfect bridal look with fabulous lip accents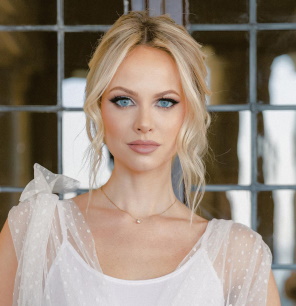 Creating the perfect bridal look is all about creating a unique and memorable experience. So whether you're going for a classic, romantic look or something bolder and more daring, one accessory that should never be overlooked is your lip color. From glossy neutrals to dramatic reds, there are so many options when it comes to making a statement with your lips on your special day.
For those who want a soft, subtle look, try using tinted lip balms that give just enough color for an added bit of glamour. If you're into bolder shades but don't want anything too heavy or intense, opt for sheer glosses in bright colors like coral or pink. Finally, for those looking for something more daring, try a metallic or glittery lip gloss that is sure to make a statement.
Accentuate your look by topping off with a coordinating lip liner to help define your lips and keep color in place throughout the day. To finish the look, add a touch of highlighter or bronzer on the cupid's bow and cheeks for an extra radiance. With these simple tips and tricks, you'll be sure to have the perfect bridal look with fabulous lip accents!