Getting ready for the wedding of your dreams can seem daunting, especially if you're looking for that perfectly bronzed bridal look. There's a lot to plan and it all needs to come together flawlessly – from finding the perfect venue to picking out just the right tuxedo or dress. But one factor many often overlook is what sort of makeup will give them that dreamy sun-kissed effect on their special day. That's why we have put together some tips to help make sure your big day glow is spot on! In this blog post, you'll learn how best to keep things natural and balanced while achieving that perfect barely there makeup look — so regardless of whether you prefer liquid foundation or powder formulas, matte finishes or dewy glow, this guide has all the tricks you need! Read on for more details!
How to create a radiant bronze glow bridal makeup look
When you're ready to apply your bronzing makeup, apply a light foundation layer with a brush or sponge. You want to create an even base that won't look cakey. If you have any redness or discolorations on your face, use a green-based concealer to cover it up before you begin bronzing.
Next, apply bronzer in the hollows of your cheeks and along the sides of your nose to define and chisel out those areas. Make sure to use a matte bronzer instead of one with sparkle, which will help create a natural-looking finish. Also, dust some on the forehead, jawline, and chin for an overall sun-kissed glow. Finally, blend it out with a fluffy brush for an airbrushed effect.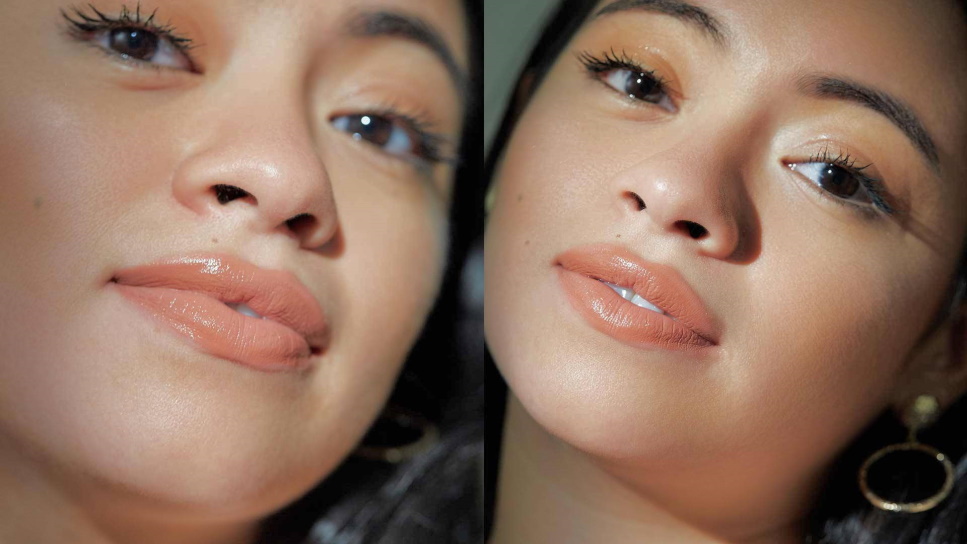 You can also use a cream bronzer, especially if you have dry skin. Apply a tiny amount along your cheekbones and temples to warm up the complexion. For even more definition, add some bronzing powder to the bridge of your nose and under your jawline for subtle contouring.
Finish off the look by adding a hint of blush on the apples of your cheeks and dusting some shimmer over the high points of your face to bring out all features, such as cheekbones, brow bone, and chin. Finally, don't forget to set everything in place with a light layer of translucent or setting powder!
Achieving the perfect bronze glow bridal look through makeup tips and tricks
The key to achieving a natural, sun-kissed look is to use the right products and techniques to give you a soft, subtle glow without looking too 'done up'. First, start with a good primer that will help keep your makeup in place all day. Next, apply foundation or tinted moisturizer with a brush or sponge for even coverage. Next, for an airbrushed effect, use a liquid highlighter on the tops of the cheekbones and forehead before setting everything with powder. Finally, add warmth to your skin by contouring lightly around your jawline and temples with bronzer while blending it out towards your hairline. Finish off by adding blush on the apples of your cheeks and lightly spritzing your face with setting spray for a long-lasting look. These tips will ensure a beautiful, natural-looking bronze glow on your big day.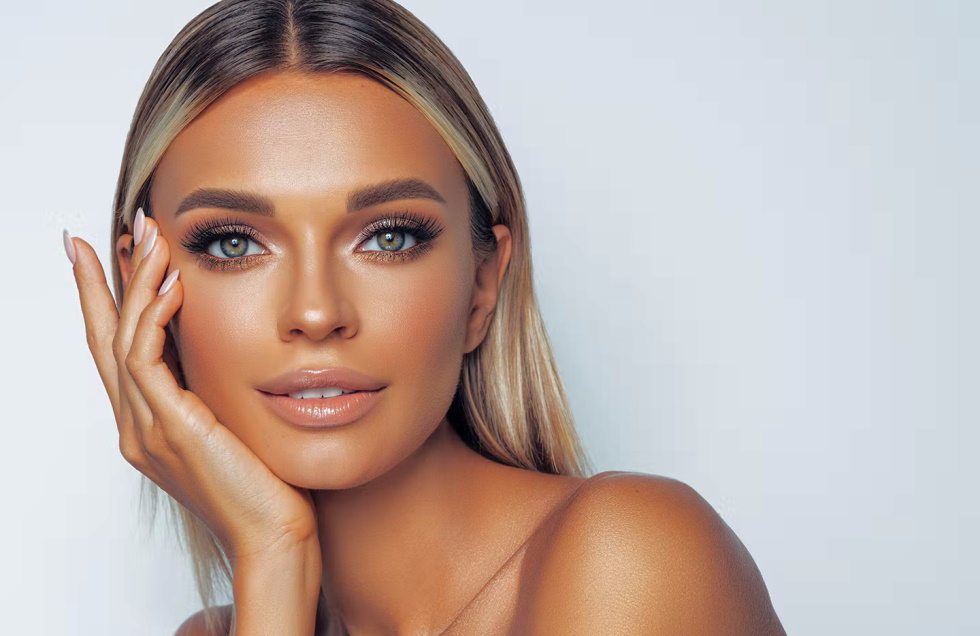 Now that you have the basics down, let's take it up a notch by adding some shimmery highlights to the high points of your face, like your cheekbones and browbones. Next, add gold or rose eyeshadow to the lid area for an extra sun-kissed look, and blend outwards for added dimension. You can also add bronzer to the hollows of your cheekbones for added definition and around the edges of your face for extra contouring. To finish off, apply a few coats of mascara and line your eyes with a neutral eyeshadow shade. Finally, dab some highlighter onto the highest points of your face for that extra shimmery glow. With these tips and tricks, you will look like a bronzed goddess on your special day!
Follow these makeup tips and tricks for an effortlessly beautiful bronze glow bridal look that will leave everyone in awe. Whether it be your wedding day or another night out, you can trust that these steps will make you feel radiant and ready to take on anything.